Teradyne Investor Overview
Teradyne is a leading supplier of automation equipment for test and industrial applications. Teradyne Automated Test Equipment (ATE) is used to test semiconductors, wireless products, data storage and complex electronic systems, which serve consumer, communications, industrial and government customers. Our Industrial Automation products include collaborative robots, autonomous mobile robots and sensing and simulation software, used by global manufacturing and industrial customers to improve quality and increase manufacturing efficiency. In 2018, Teradyne had revenue of $2.1 billion and currently employs approximately 4,900 people worldwide. Our stock is listed on the Nasdaq Stock Market under the symbol TER.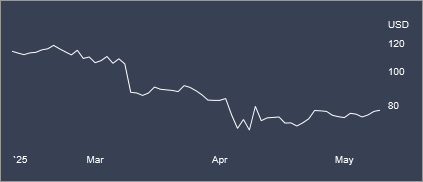 Copyright West LLC. Minimum 15 minutes delayed.
Events
Apr 24, 2019 at 10:00 AM EDT

Jan 24, 2019 at 10:00 AM EST

Oct 24, 2018 at 10:00 AM EDT
View All